Luxury Portfolio International® associates get 15% off Adwerx.
Delight your client by advertising their home on Facebook and all over the Web.
FLASH sale has ended. Luxury Portfolio discounted rate is $110 — 15% off the normal price!
How it works
We create an ad from the listing data, and you tell us which website to link. That's it!
Advertise on the entire Web
Your ads go where people spend their time online, including Facebook and hundreds of top websites
Target ads to the right locations
Geographically target people near the listing, or enter your own cities to target
Find people who are looking to buy or sell real estate
Adwerx looks for people browsing real estate related sites and shows them your ad, even once they've left those sites!
Automatic reports for your clients
Show your clients you're working hard to sell their home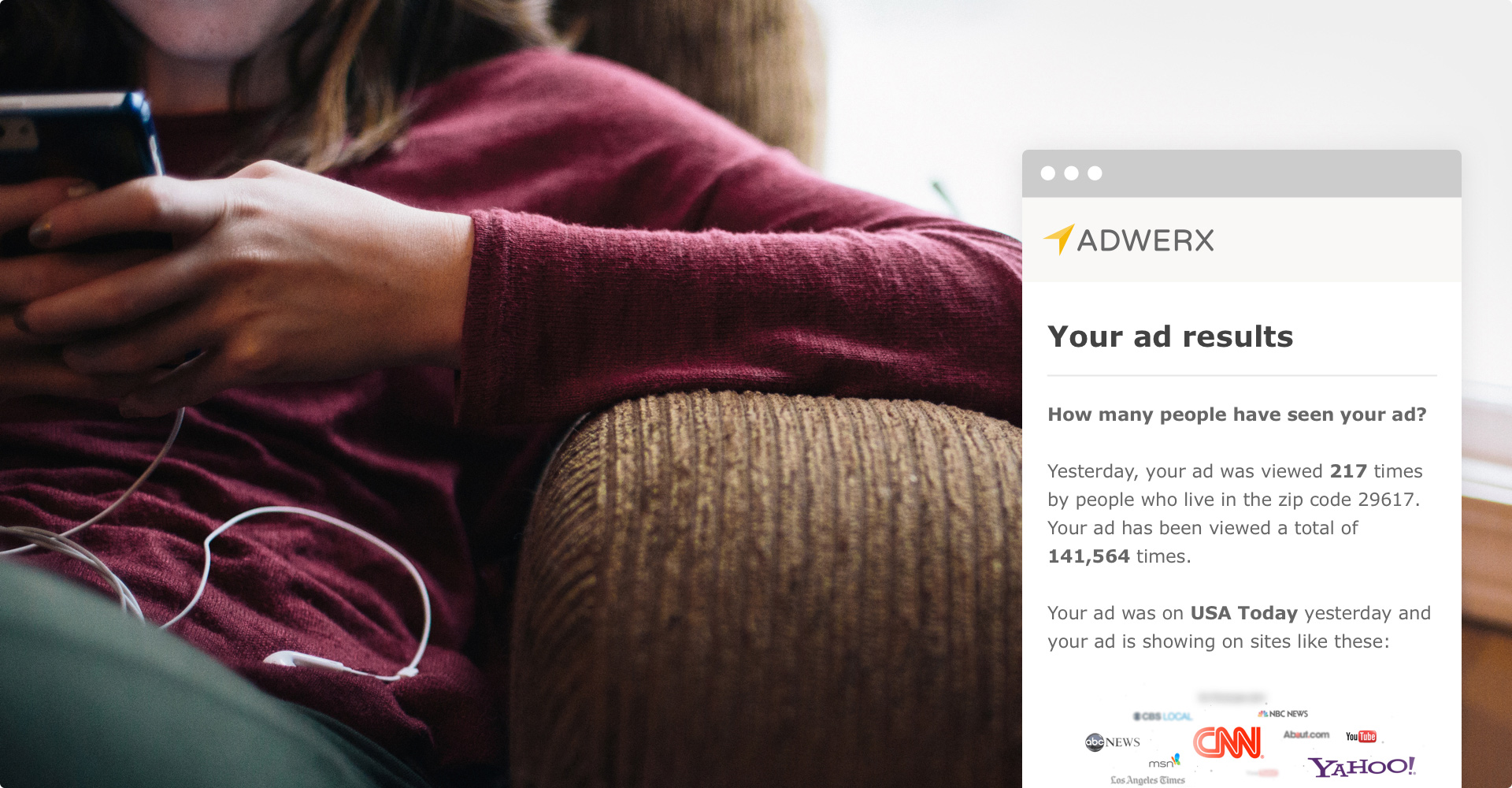 $109.65 with your discount
Simple Pricing
Adwerx is a fraction of the cost of traditional advertising
START NOW